The kids and I decorated our Christmas Tree yesterday. It was a much more pleasant experience than
last year.
Henry has been talking nonstop about our Christmas tree since Thanksgiving. I didn't have the heart to tell him we wouldn't be getting one this year. I just couldn't justify the cost when we are struggling to get by right now. I have the best family in the world! My mom gave me money to go buy a tree, but I get to give that back to her because my Mother-in-law isn't setting up her big tree this year and let us use it. Henry was so happy.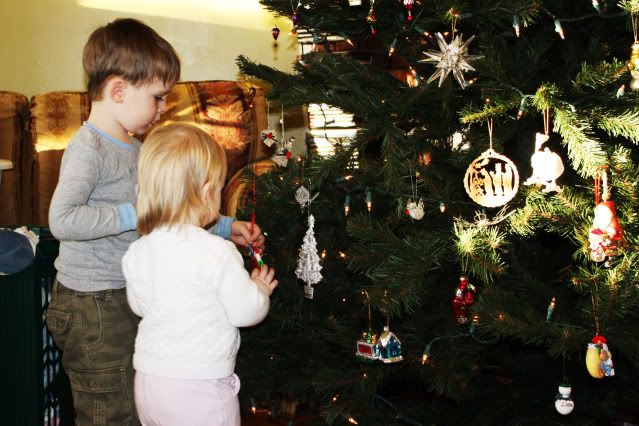 He just kept saying, "I love you sooo much mommy" and

"Merry Christmas Mommy"
Zoe tried to eat the decorations



she really tried to eat them. (don't worry, I took this bag of Christmas confetti away after I took this picture!)

The Sun was coming through the window so beautifully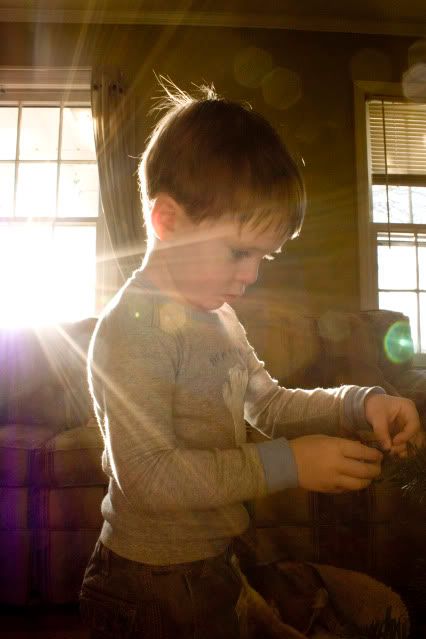 I really love this one!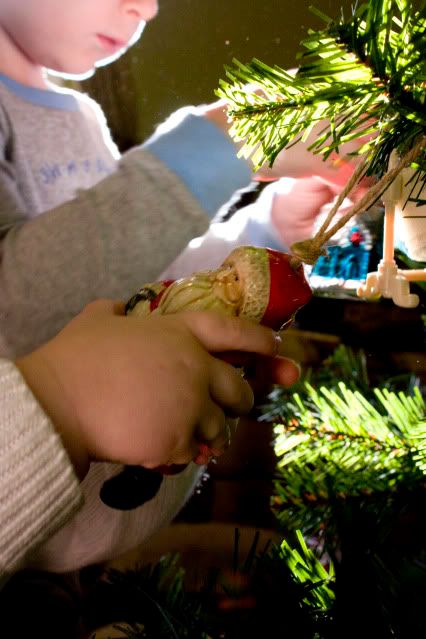 and this one



and this one too!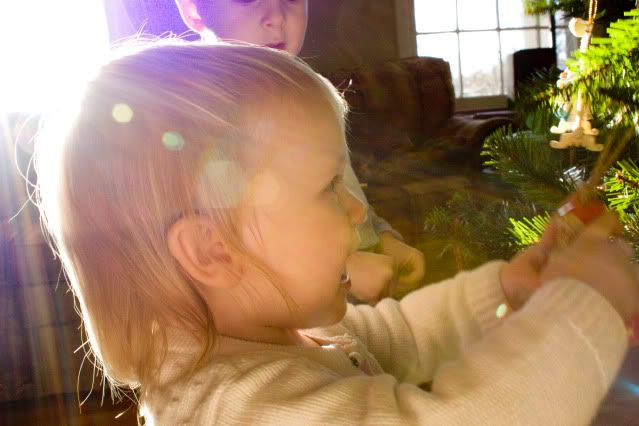 and the tree. (Henry did most of it, I did the higher branches) I think I might add some more to it.

Thanks for looking!!