Yesterday was Henry's birthday party. I thought is was a huge success. I think that it was fun for all. I didn't feel stressed one time either which is always a plus. Henry's grandma, grammie and both papas came. Also Aunt toot-toot, bubba and kelly, uncle will, and cousins Clara, Lindy, Charlie and Leilani. Of course mom, dad and Zoe were there too. It was a sesame street theme and my mom made the cutest cupcakes and cake for it. (see pictures below) Henry got lots of presents! Aunt toot toot made him a cute hooded towel, Aunt Kelly got him some coloring books, an aquadoodle and an outfit, Grammie Hawkins got him a thomas the train set, Grandma Cox got him some playdoh toys and a Panthers sweatsuit, Aunt bubba got him some playdoh. I had some games planned for the kids but they were entertaining themselves just fine so I let them just play. Thank you to everyone who came!!
Here are some pictures:
OK, photo overload!!!
The Decor: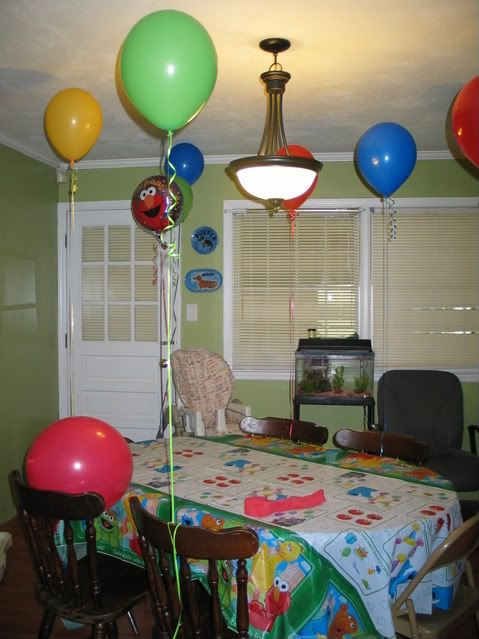 The Cake / Cupcakes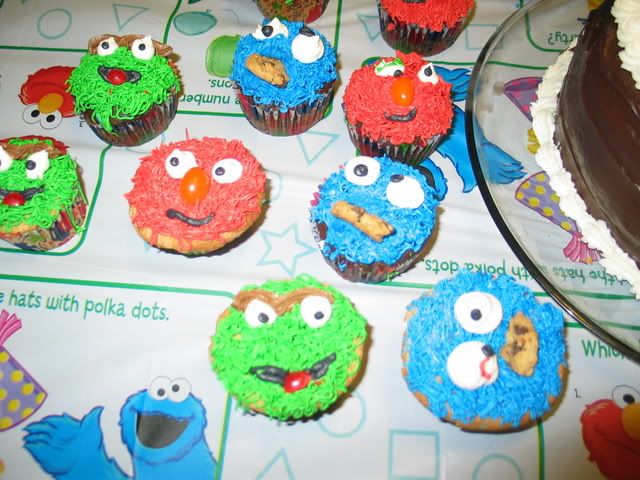 The food: The party was at 4:30 so we just did snacks instead of a meal. The sandwiches are ala peanut butter and jelly sandwiches, we also had carrots and dip (which are not in the photo)


My sisters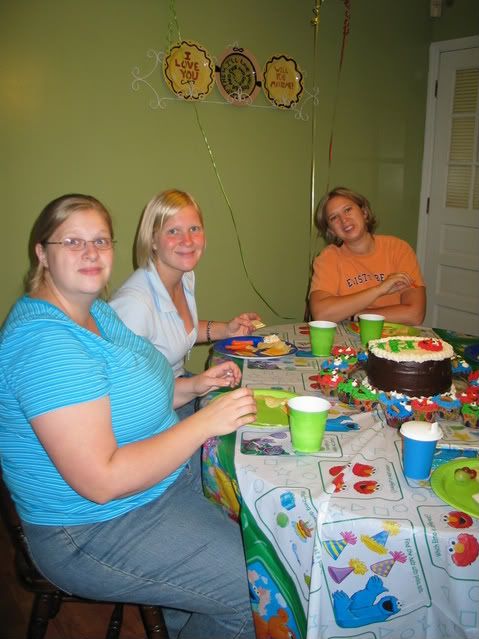 My sisters, my mom, and my nieces



My mom and my niece



Henry and his cake.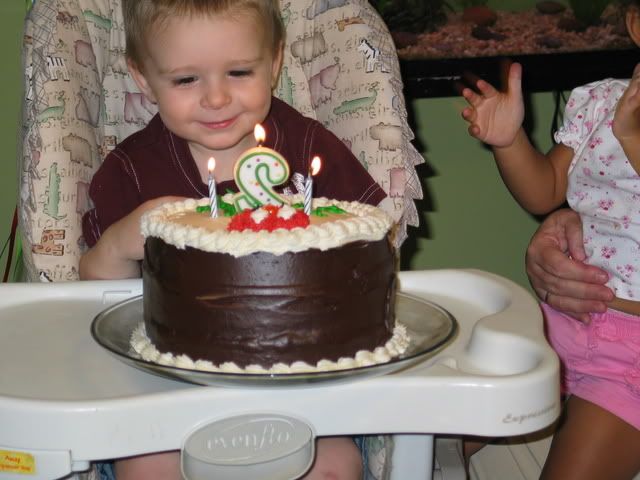 Henry's first cupcake


Henry's THIRD cupcake! LOL He basically just ate the icing.


Henry playing with his train, chugga chugga choo choo!


Henry with his towel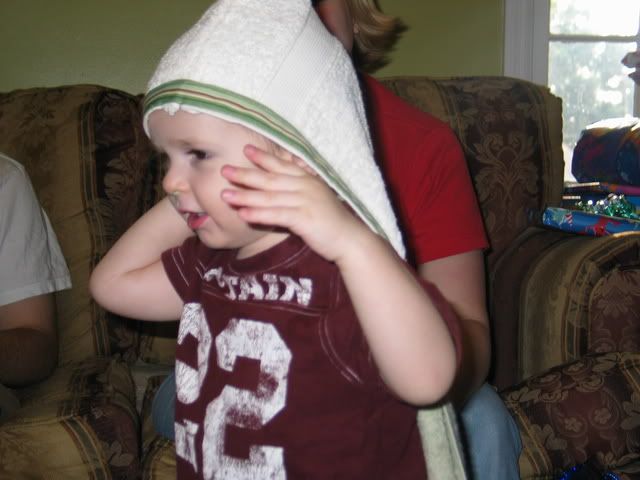 Zoe looking pretty!