So, I'm not usually the sappy type. I love my Husband so much but I don't usually speak it in public so much as to him in private. I don't like when people are so loudly shouting about how much they love their significant other. To me, they are really just trying to cover up for the problems they have in their relationship. If you constantly have to tell people how much you love your boyfriend are you really just saying it to convince yourself of it? I figured since it's Valentines day I would write a blog and declare my love for my husband, my Valentine.
Matthew (as I like to call him), Matt (as others call him) Hawk (as his bandmates call him) is my best friend, truly. He understands me, he knows when I need to be left alone and he knows when I need a hug.
He is not afraid to put me in my place when I get out of line. He lets me yell when I'm angry, cry when I'm sad and he listens when I need someone to talk to. He truly completes me. I know it's so cliche to say that but he really does. I'm so emotional, I go from highest highs to lowest lows and he is constant. He is so level headed. When we first started dating that was one thing that really attracted me to him.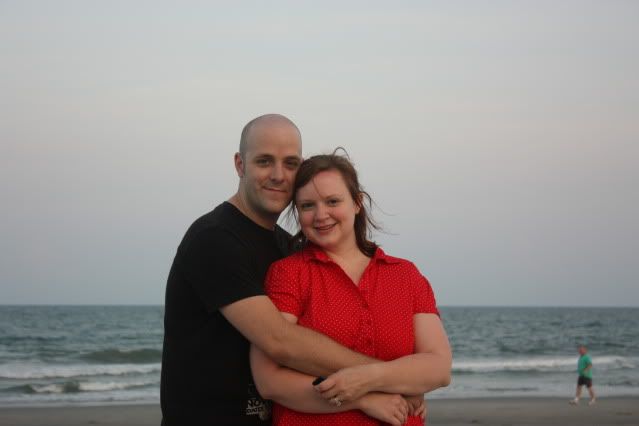 Matt loves me, he treats me like I am the only woman on this earth. He makes me feel like I'm special, I'm the one woman who he wants to be with. If someone told me that Matt was unfaithful to me, I think I'd laugh at them. I've never trusted anyone as completely as I do him.

Matthew is a wonderful partner. He is willing to do anything for me, all I have to do is ask and he is there to help. He is a wonderful father, very involved in the lives of our children, everything from changing diapers to preparing meals and getting up in the middle of the night to change sheets that are covered in throw up.

I'm so lucky to have such a wonderful husband and life partner. Thanks for loving me Matthew, I look forward to growing old with you.