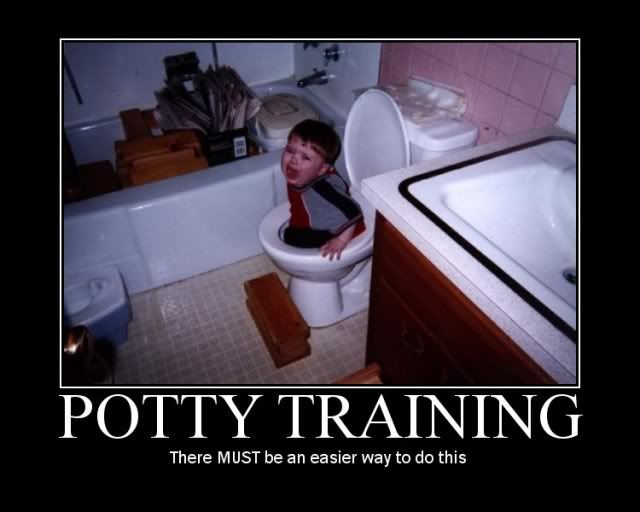 I don't know what I've gotten myself into. I must be crazy right? Tomorrow we are starting pottytraining at the Hawkins house. Henry is 2 and almost 9 months old and still is perfectly content to walk around with excrement in his pants. I however am getting a little tired of it. I have been waiting for him to "show the signs of readiness" that every potty training article I read refers to. At this rate, if I wait for him to "show signs of readiness" he'll be wearing depends when he's 11. There is a
3-day potty training method
that has been recommended to me by several of my online mommy friends and I am going to try it. Basically I have to stay home for 3 days and have a 3 day potty party (can you feel the excitement). If this works it will be worth it.
We've got big boy underwear, lots of prizes, extra sheets (I just know there is going to be bedwetting) and a toilet. What more do I need?
I will chronicle this journey for you all and hopefully we will have success by Sunday night!